I do not even know how it is already the end of another school year. I am sure we all remember how long school years felt as a kid but on the other side, as a parent, they seem to FLY right on by. This is a big year for my youngest as she is graduating from Pre-k and moving on to the "big girl" school with her sister next year. That means no more Fridays home alone with her, no more daily lunch date, and making all new friends (and parents of friends) next year. While we are so excited for her to start kindergarten, I know that she is sad to be leaving many of her pre-k friends behind as they all go to different schools. Since she is going to dearly miss everyone she asked me if we could get them a small gift to give at graduation last week. Seeing as she has 18 other kids in her school and I didn't want to bust the budget I was on the look out for a cost effective gift appropriate for 5 year olds that wasn't candy (that is a tall order to fill by the way). I came across these bubble wands at Michael's last week and they happened to be buy one get one 50% off – making them only $0.75 each! Score! So here is my take on an End of Year Gifts with Free Printable Tag.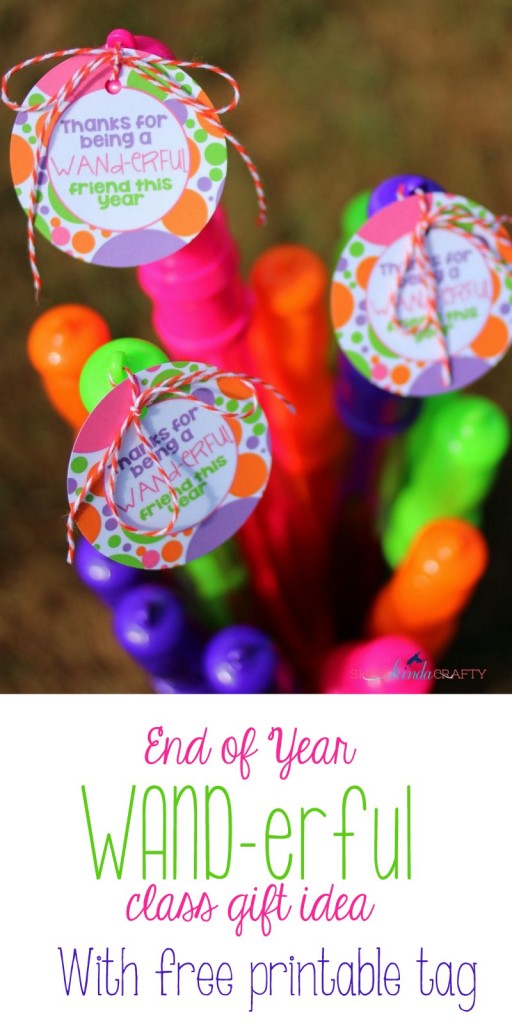 Just print out these free tags on white cardstock, cut them out with scissors or a paper punch and have your little darling sign their name on the back! It doesn't get much easier than that and you KNOW it's a gift that is going to be used.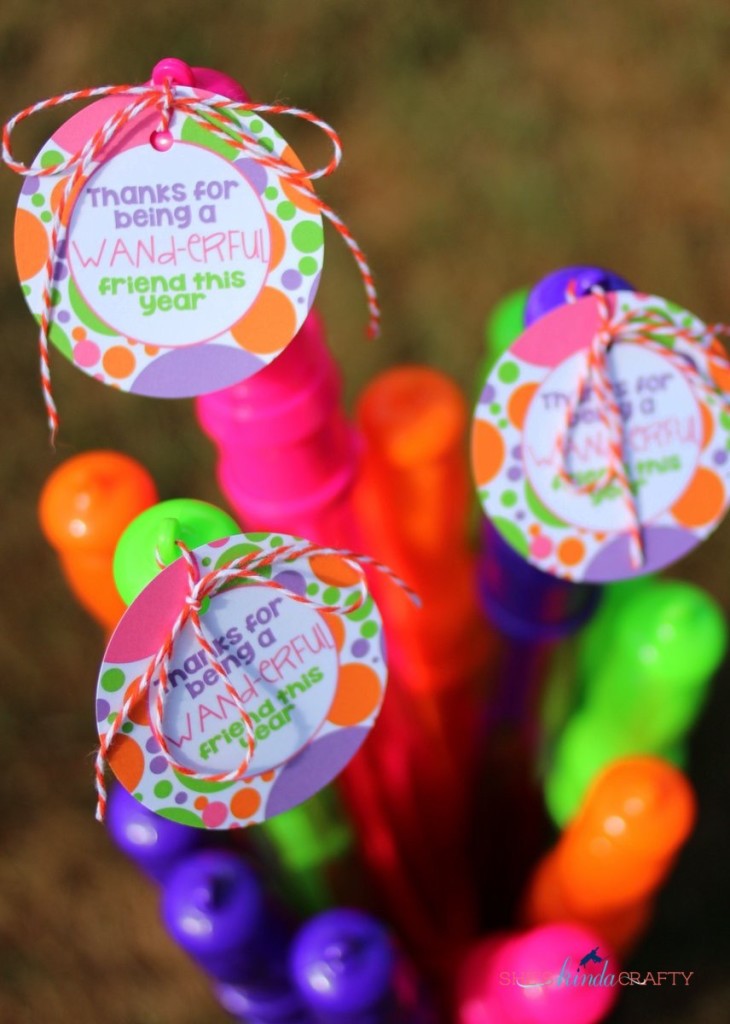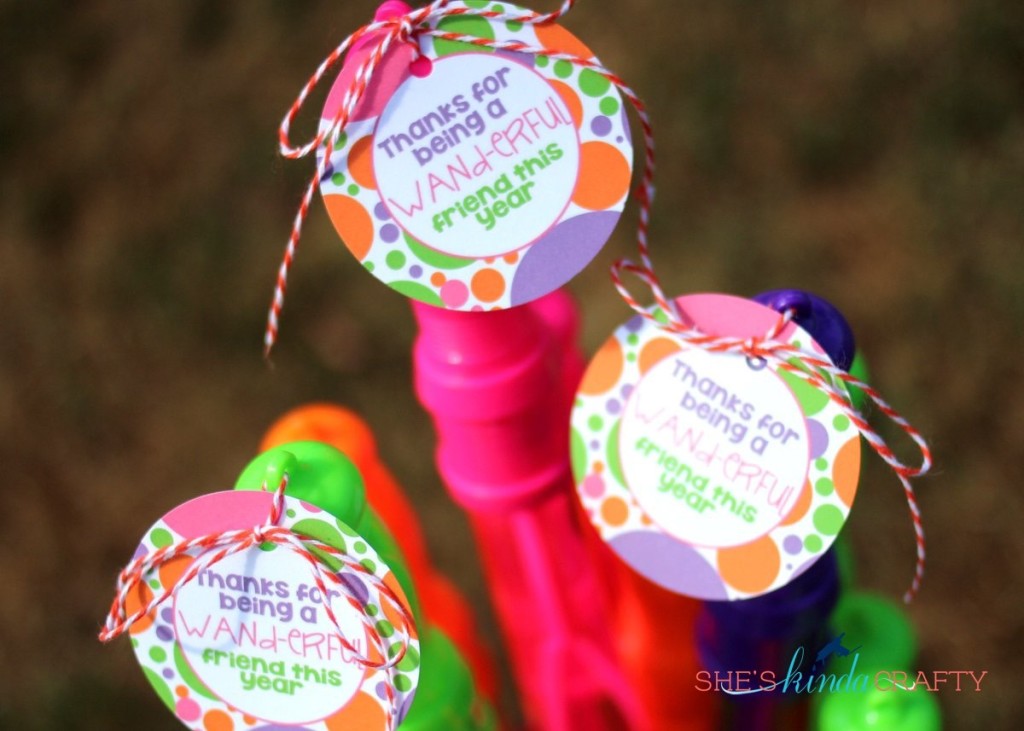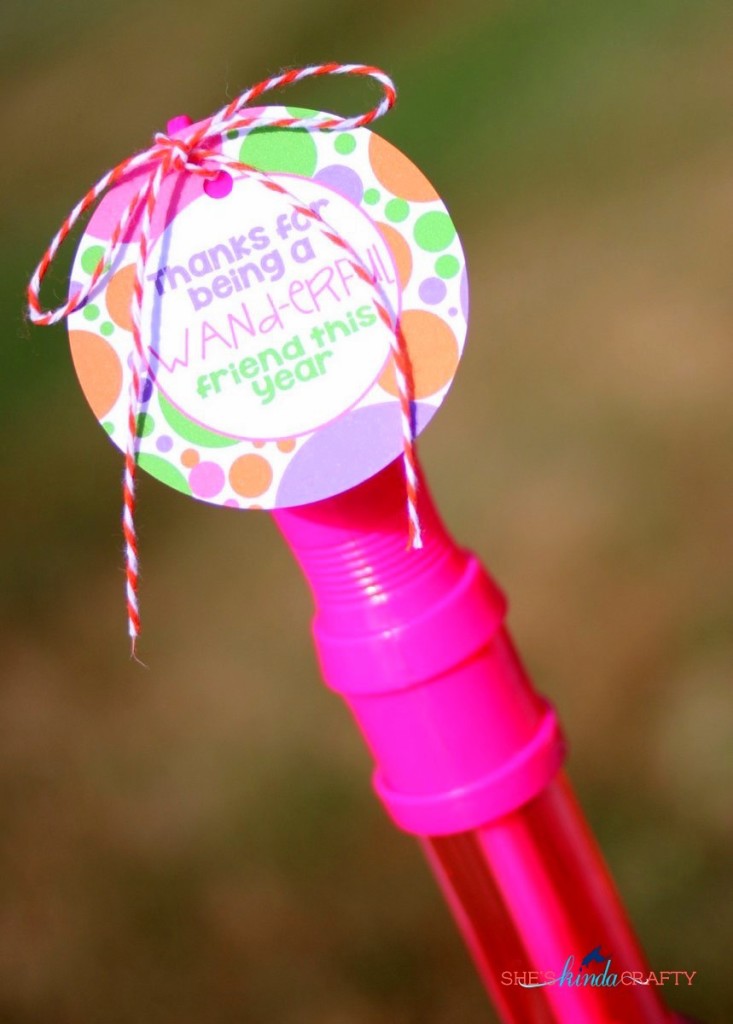 I made these to be 2.5 inch squares, so make sure you tell Adobe not to resize the file when you are printing if you want them to be 2.5 inches. If you don't mind that they are smaller (about 2.25 inches) then you can resize the page.
I hope you have a WAND-erful day!