If you have followed me on my blog, Facebook, Instagram, or Pinterest you might know that I have a wee obsession with monograms. Ok, you got me, it's more like a really large obsession with monograms. The number one thing I usually make with my Silhouette CAMEO – monograms. The number one thing I love to give as gifts – monograms. In the spirit of #MonogramMonday I've rounded up some of my favorite DIY Monogram Gifts posts from around my blog, Facebook, Instagram, and Pinterest feeds!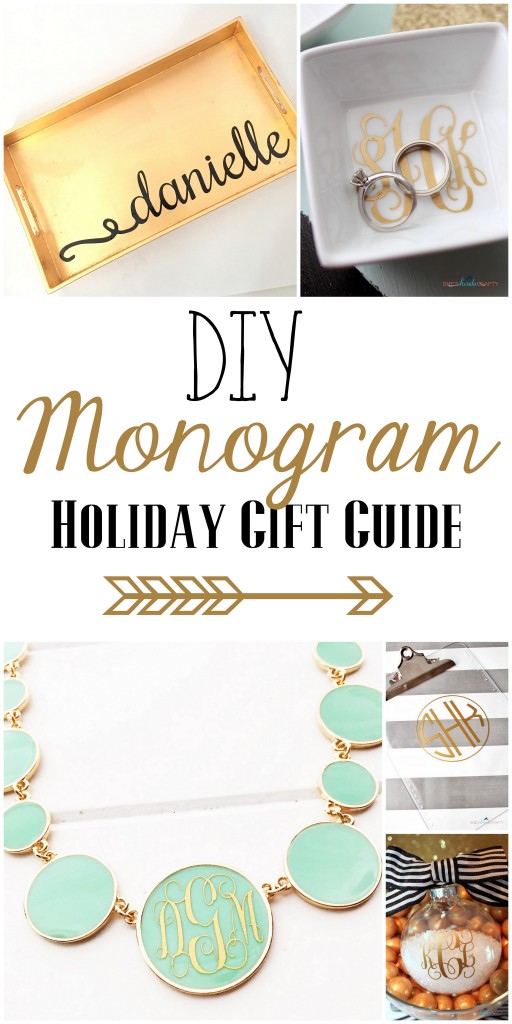 One of my favorite, and most popular, monogram tutorials is on how to make these ridiculously awesome ring dishes. Perfect for almost any lady on your gift list!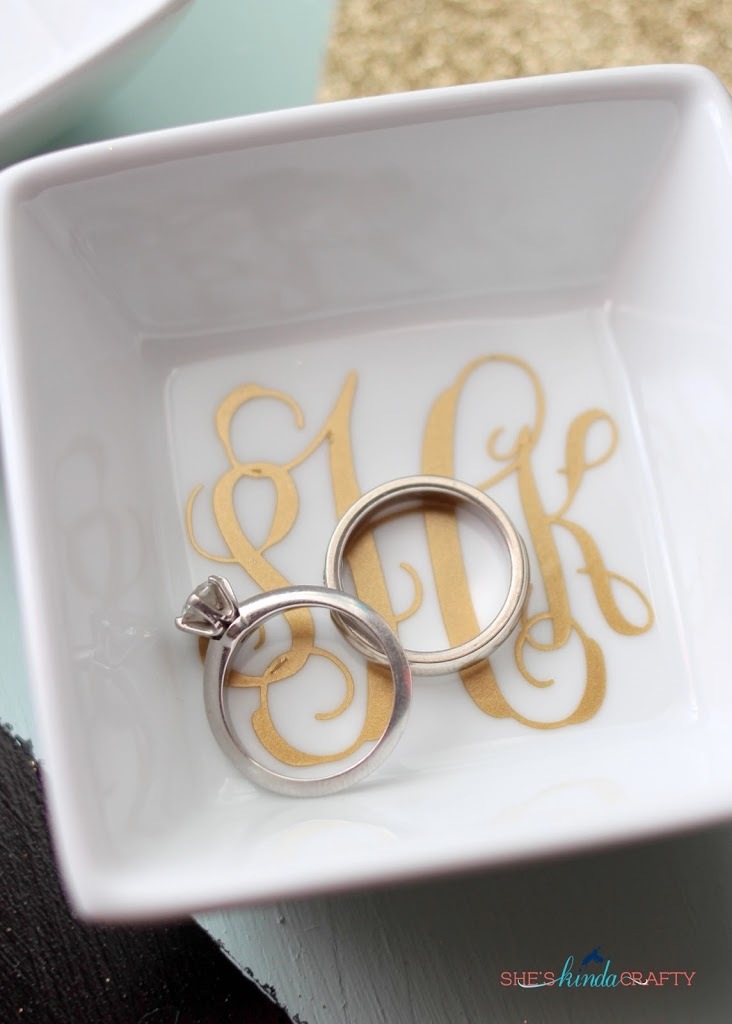 Another very popular post is my DIY Ornaments for Boys and Tweens. I think all girls, no matter their age, would adore these monogrammed ornaments and they are super simple to make.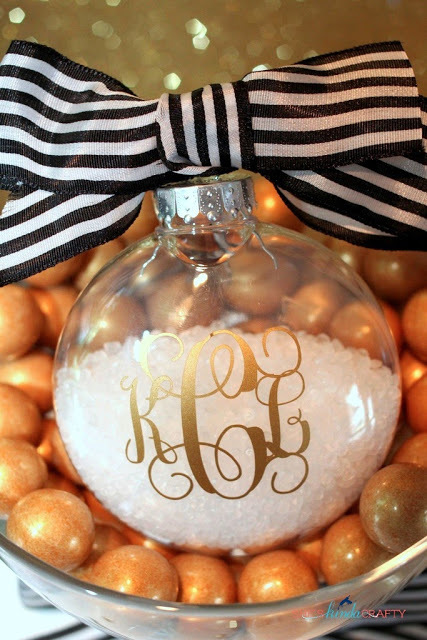 In keeping with the gold monogram trend I made this monogrammed clipboard for myself last year and I am still using it! I couldn't think of any of my daughters' teachers who wouldn't love a chic monogrammed clipboard.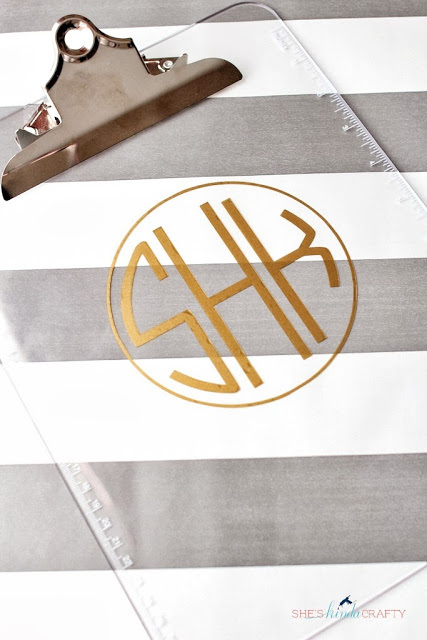 This is one of my all time most used and favorite pins in the (relatively short) history of Pinterest. It teaches you how to use free files to make an endless array of monogrammed stickers and labels. I couldn't believe how easy they were to make and they came out amazingly professional looking.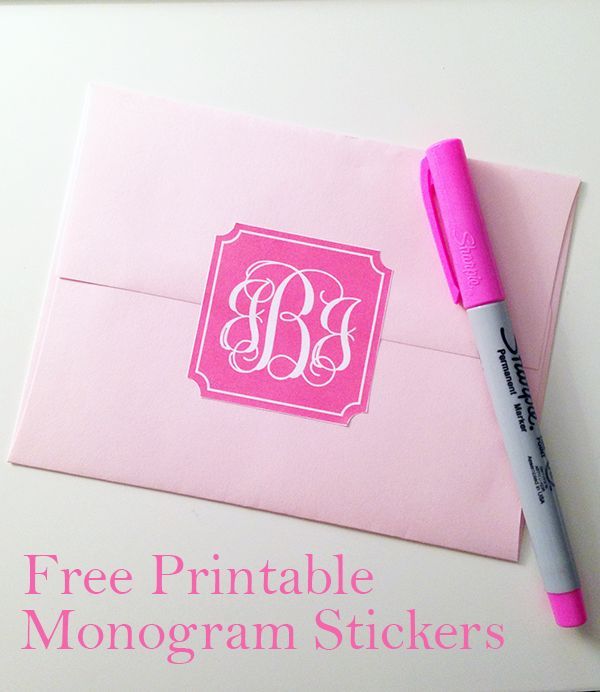 I made this serving tray two years ago from a $15 tray I found at Target! The great news for you is that they brought these amazing serving trays back again this year AND they added a new size as you can see from the gold tray I posted on my Instagram account!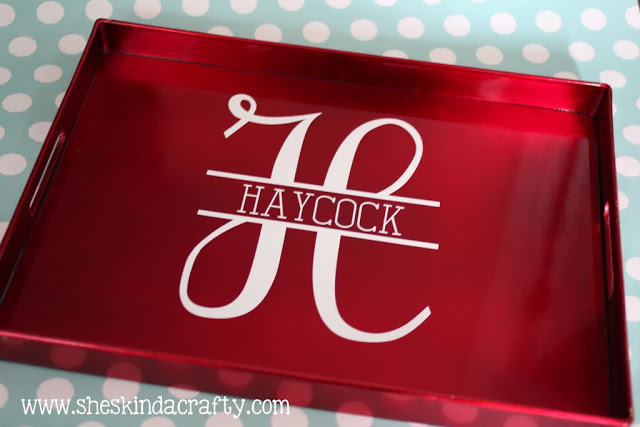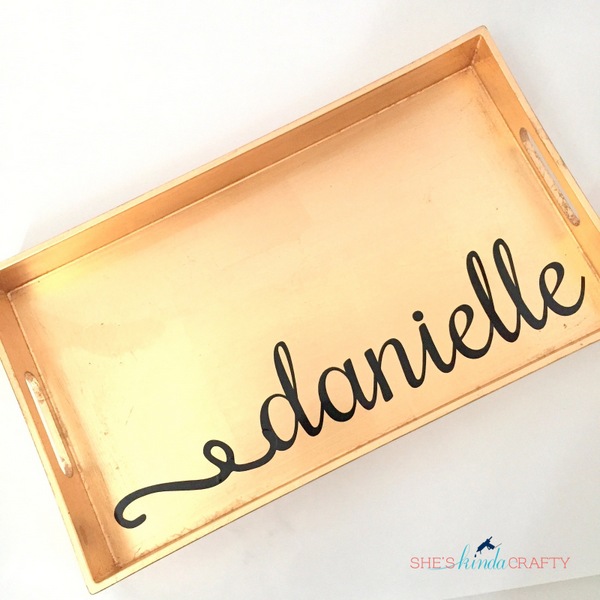 Another one of my favorites from my Instagram feed is this Charming Charlie necklace that I personalized. For help on how to cut and apply a monogram you can check out my Vinyl 101 tutorial.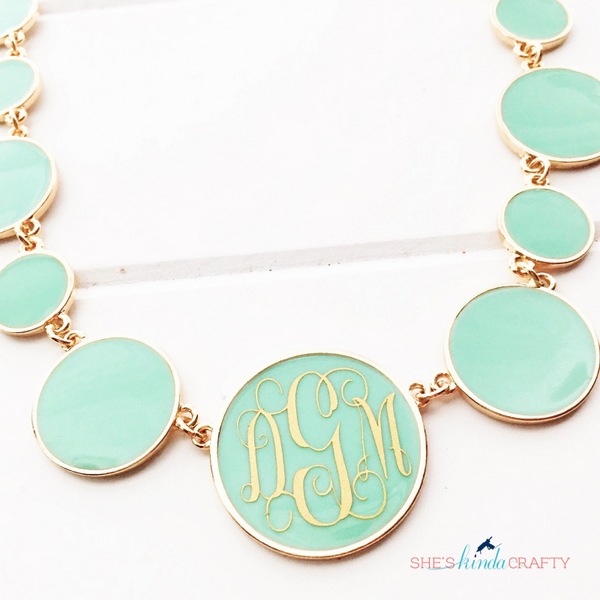 And last, but certainly not least, monogram gifts don't always have to come in the physical form. A personalized digital monogram that can be used as a phone, tablet, or laptop screen image is also a wonderful way to show someone that you are thinking about them. I LOVE Monogram App available in the Apple App Store.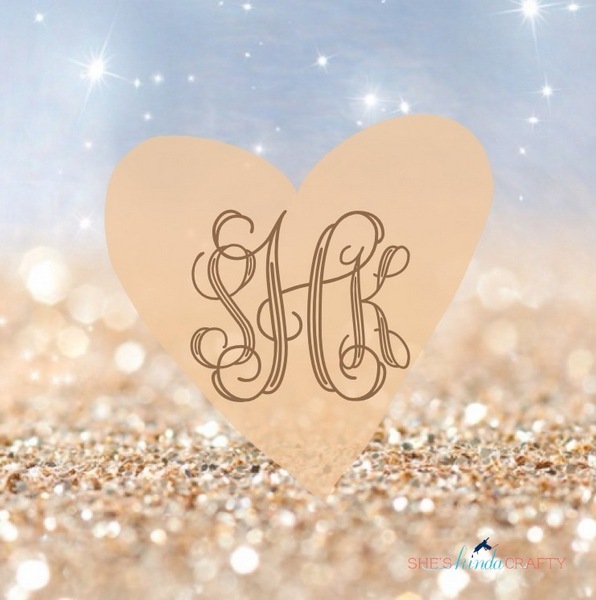 So those are just some of many DIY monogram holiday gifts that you can make this year. And monogrammed gifts are just for the holidays they are the perfect gift for any occasion. You can turn a plain jane mason jar, tumbler, coffee cup, frame, or clipboard and turn it into a one of kind, from the heart gift with just a little vinyl decal or a carefully painted set of three letters. If you don't have a Silhouette CAMEO or Portrait, now is a wonderful time to get one. Black Friday deals are happening at Silhouette until December 8, 2014.
Happy holiday gift making!!