There are only so many Barbie Dolls/My Little Ponies/Elsa/(insert popular toy here) birthday presents that you can handle buying and wrapping. And as kids get older it only gets harder to find a present that is age appropriate and valuable and at the right price point. I know that a lot of people like to both give and receive gift cards but I really try my hardest to stay away from giving them, it just doesn't feel personal to me. So what's left? Well, I love to give gift basket type presents – making them as personal as I can given the recipients interests – so why not a Craft Kit birthday present?!?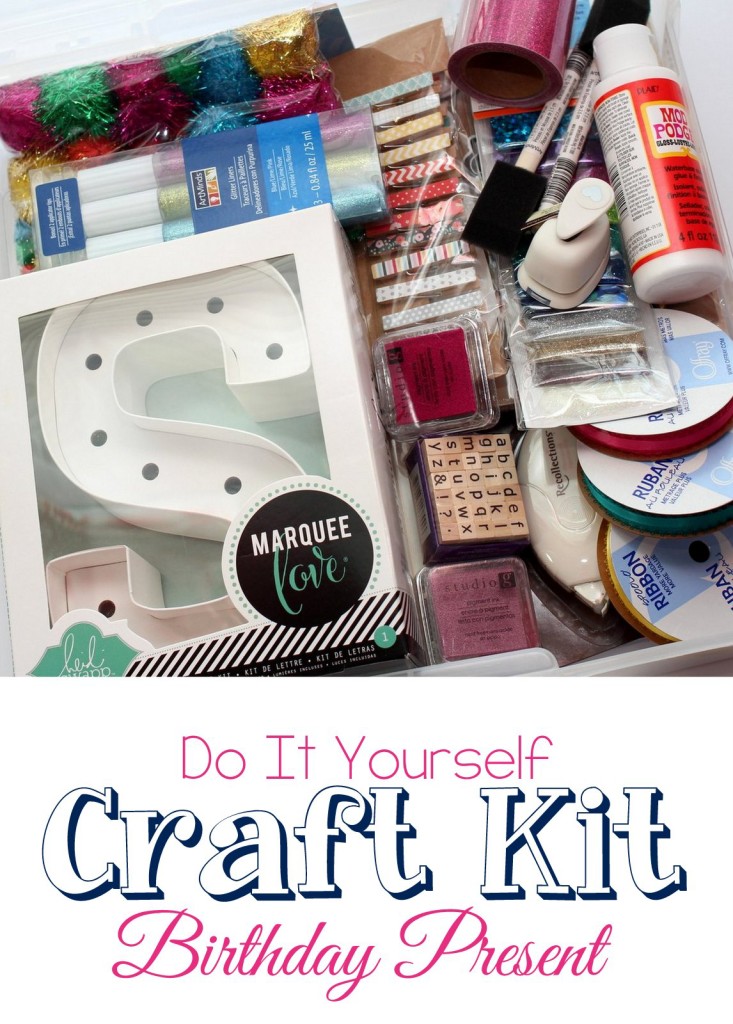 There are really no rules for a Craft Kit birthday present but here are a few good ideas!
"Wrap" your gift in a storage box where all the supplies can be contained. That way you aren't adding to anyones mess! I used a scrapbook paper storage box that can often be found for half off at any craft store.
Include the basics like scissors, a paper trimmer, or glue – depending on what type of crafts you have in your kit
Go with a color theme to make completed projects coordinate.
Keep the age/skill set of your recipient in mind – this is a birthday gift after all so you don't want the projects to be too easy or too frustrating, just lots of fun!
Include all the supplies that they will need to complete 2-3 finished items in your Craft Kit.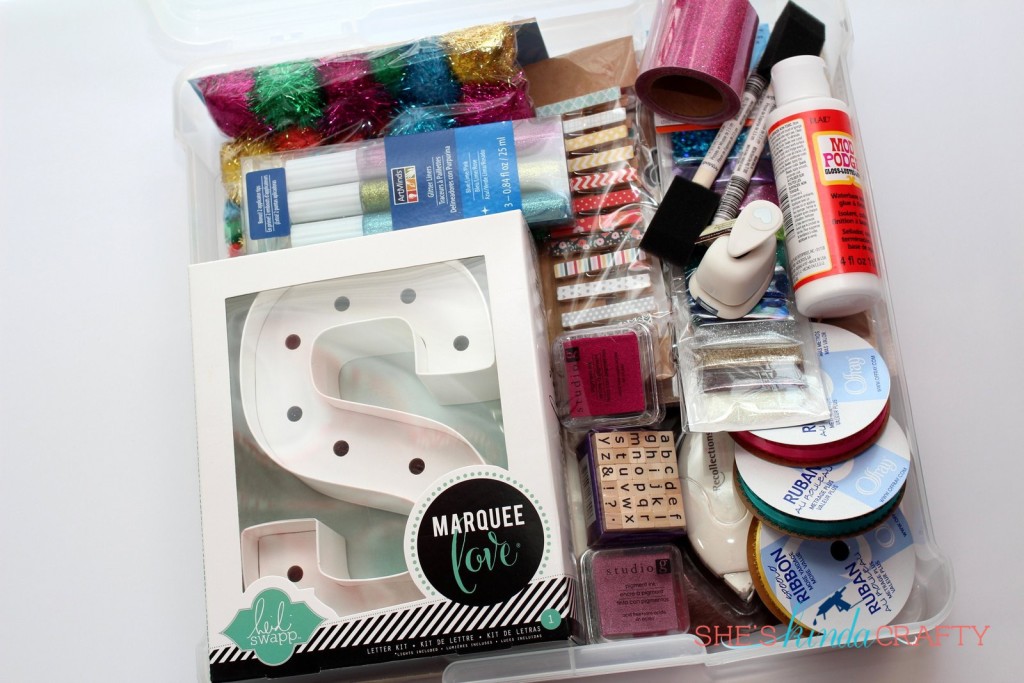 This Craft Kit Birthday Present was for a 9 year old girl who loves to craft. It included
Heidi Swapp Marquee letter
Scrapbook Paper
Ribbon
Stamps & Ink
Paper Punch
Heidi Swapp glitter tape
Glitter glue pens
Poms
Adhesive tape runner
Naked wood frames
Mod Podge
Foam brushes
Miscellaneous decor items
Sequins & glitter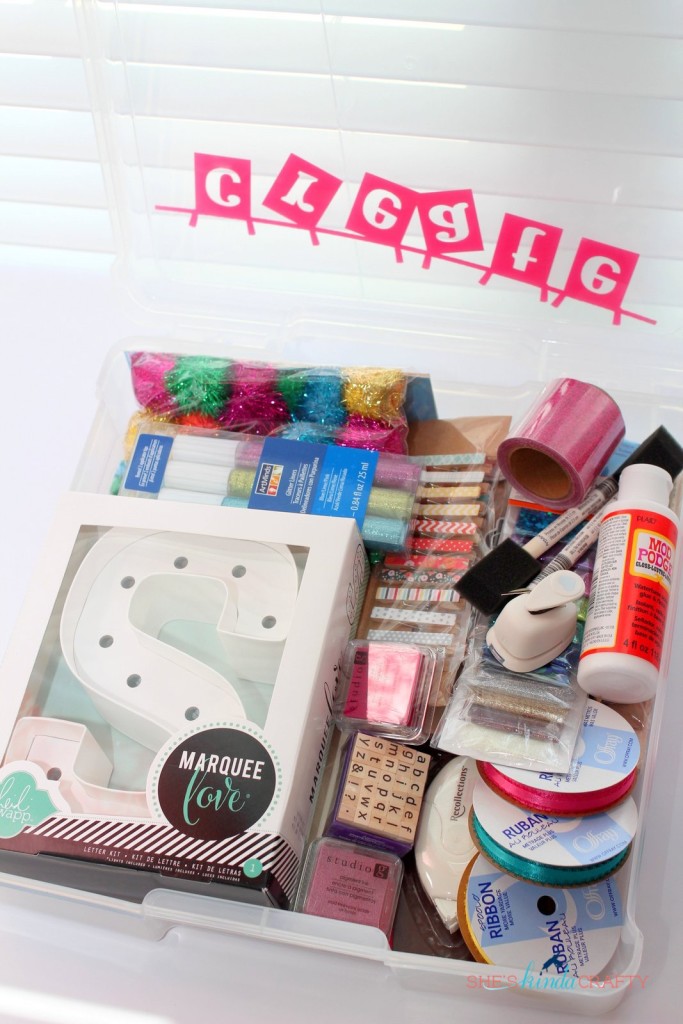 By scouring the dollar sections, clearance aisle, and using coupons and sales to your benefit you can put together a very nice and full Craft Kit birthday present on any budget.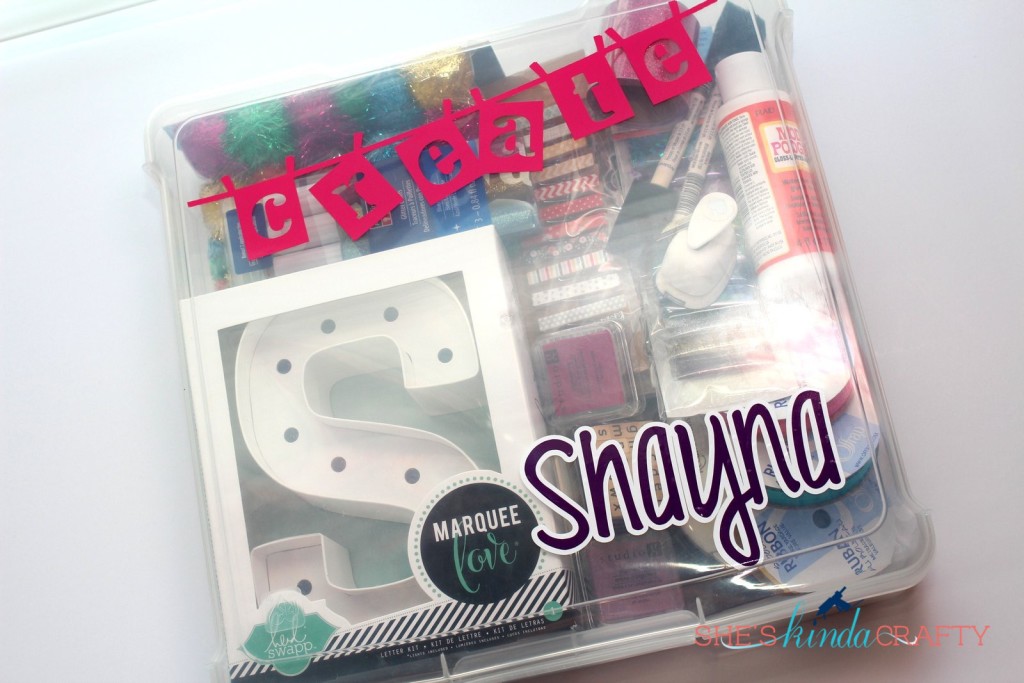 I also had to take my Silhouette CAMEO out and add a bit of personalization to the scrapbook paper box. I didn't even both wrapping it!!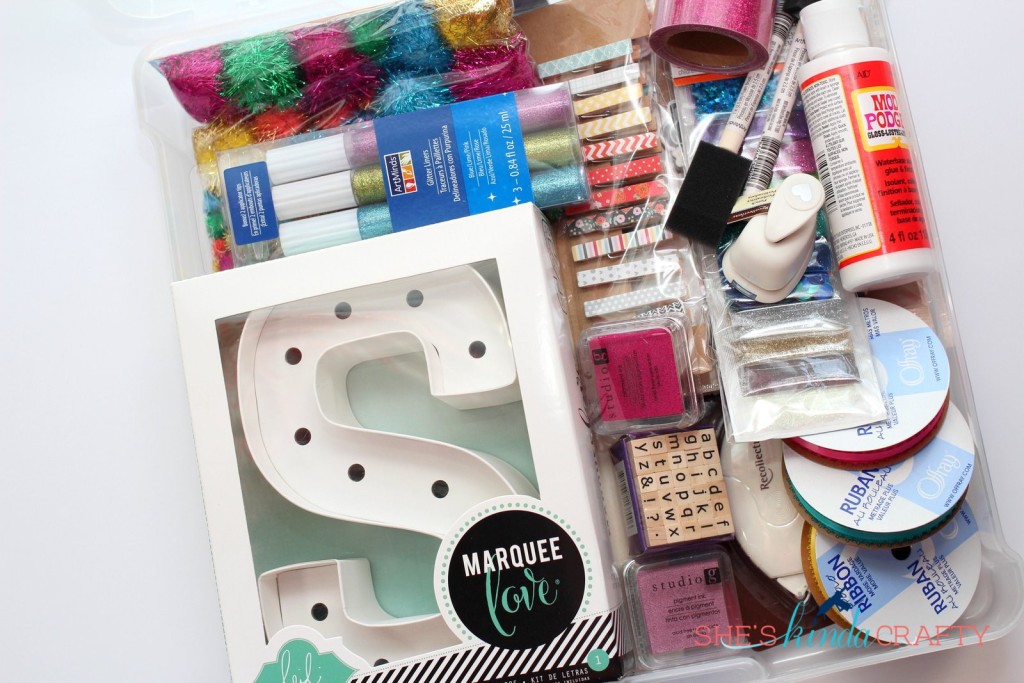 So next time you get a birthday party invitation don't run straight to the toy aisle try out the craft aisle instead!