Teacher appreciation week is fast approaching, as is the end of the school year. Although there are many wonderful professions out there that may be under appreciated teachers are high on my list of those deserving love since I have 2 school-aged children. You could not pay me enough to deal with 24 children, who are not my own, 8 hours a day, 5 days a week. Although I was born into a long line of teachers I just wasn't blessed with that patience gene, some nights it's a small miracle we even make it through homework. So "Thank You!" to all you wonderful teachers out there.
I want to share with you today a fun and easy DIY teacher appreciation gift that not only is beautiful but something you kids can actually help you make! In my experience the kids are so much more excited to present a gift that they helped make than something their mom is forcing them to hand over. For this project I let my daughter pick out the color flowers we were going to make – pink and green – her teacher's favorite colors!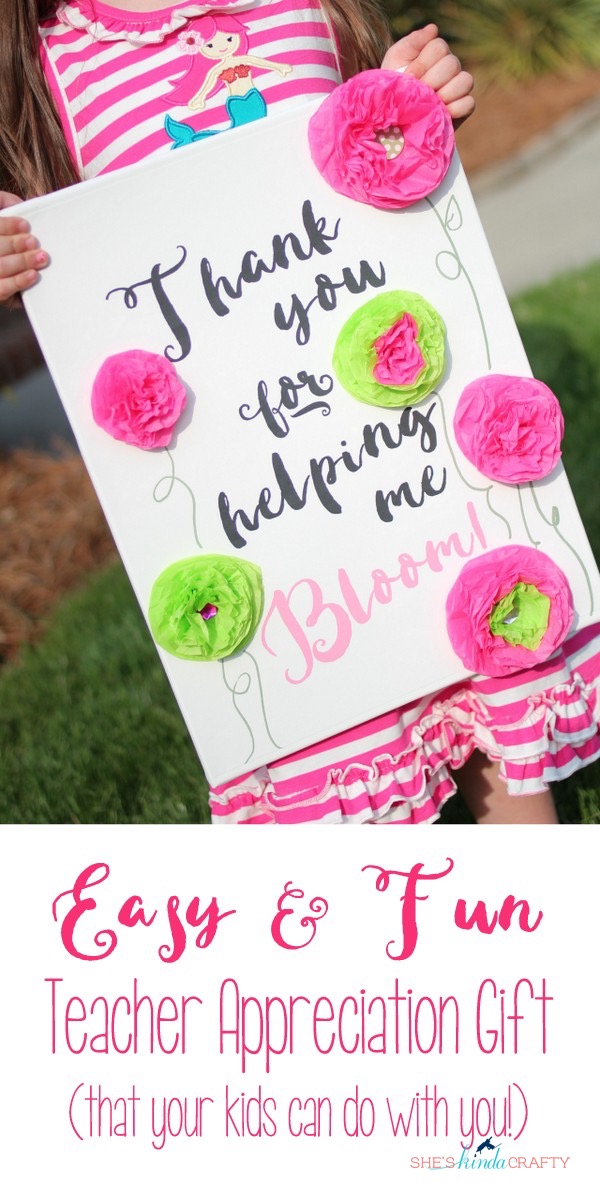 Supplies:
White canvas
Spray Adhesive
Tissue Paper
Brads
Scissors
Hole punch
Glue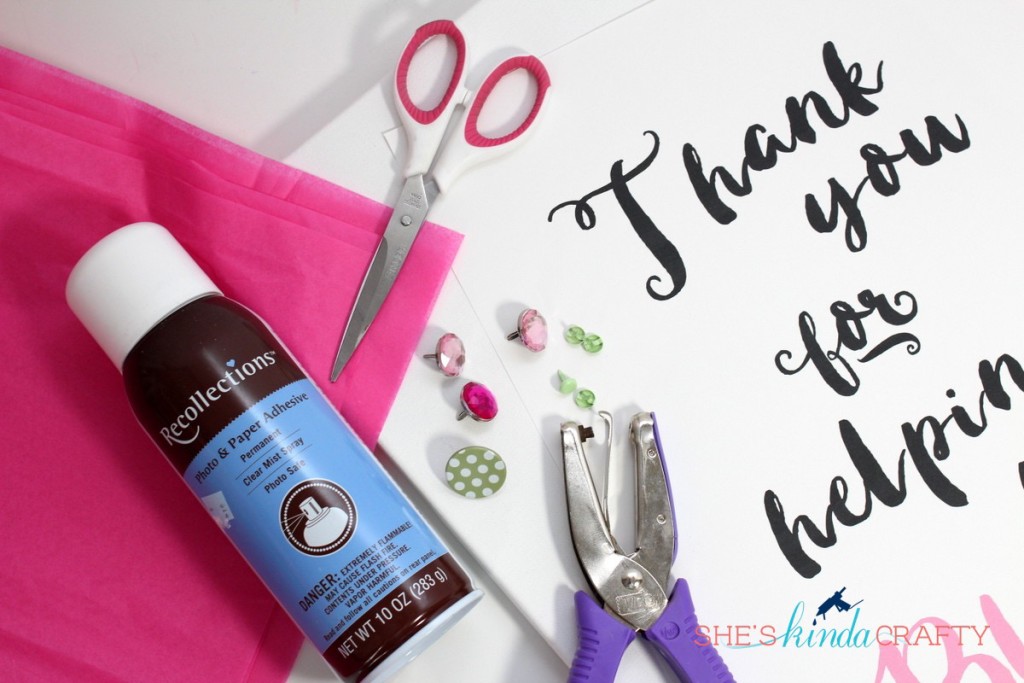 1. Print out your Bloom printable sign. I have a large format printer so I printed it at home but if you want the 12×16 size Costco prints 12×16 photo enlargements for $2.99. You can also print out the 8×10 at home, you'll just want to size your tissue paper flowers accordingly.
2. Spray the spray adhesive on the back of your print out, focusing on the corners and apply it to your canvas. I've seen great priced canvas at Walmart lately, as well as weekly sales at the craft stores.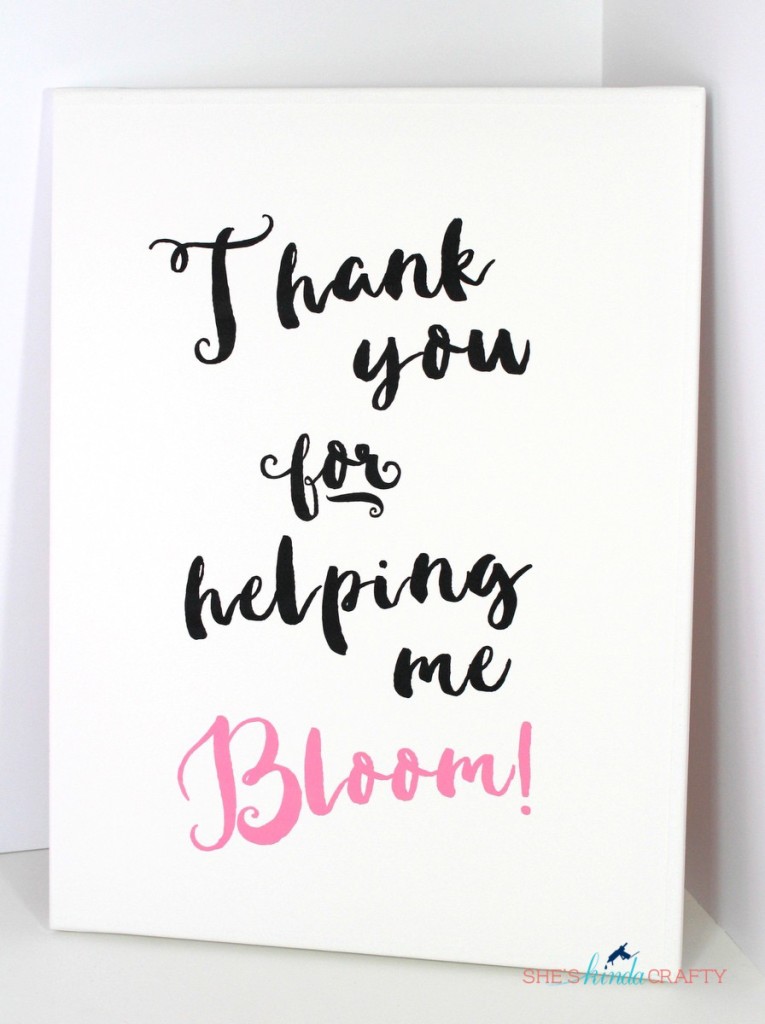 3. Fold your tissue paper, 2 or 3 sheets stacked together, into 2 and 3 inch squares.
4. Punch or poke a hole in the center of your square and insert a brad.
5. Cut your square into a circle.
6. Separate each layer of tissue paper by pulling straight up and crumpling into a cylinder. Repeat until all layers are separated and "crumply." This is the part your kids will love!
7. Fluff your layers out to behold your beautiful flower creation.
8. Glue flowers to your canvas.


I really love the multi-color flowers, they are so much fun to make.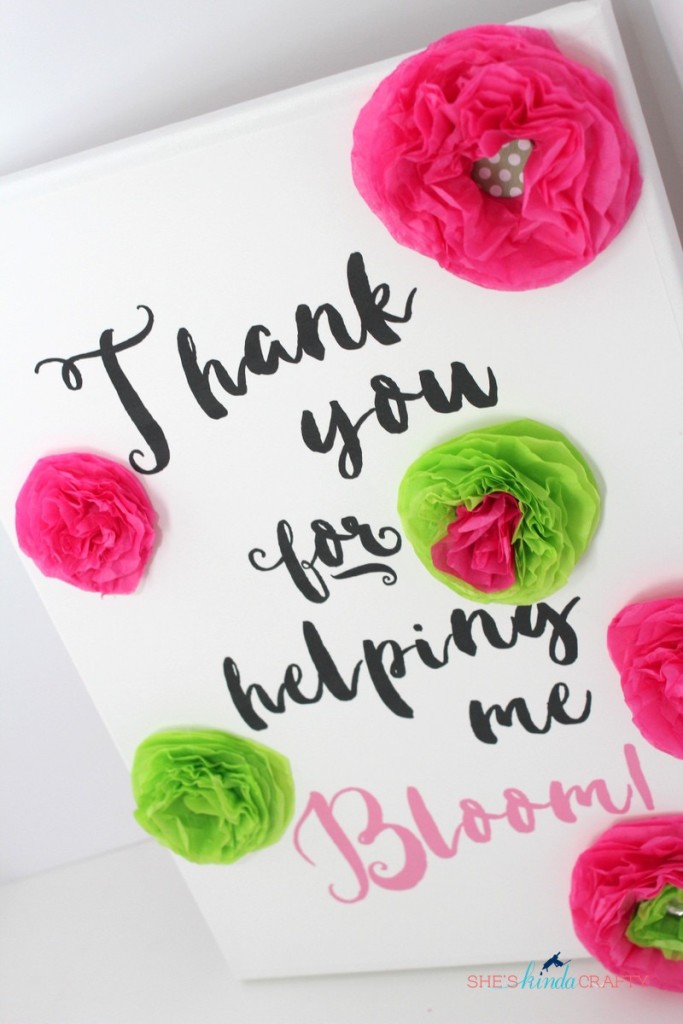 At the last minute I decided to add some "stems" to our canvas with a metallic marker and before handing it to her teacher I will have my daughter write her name on the bottom.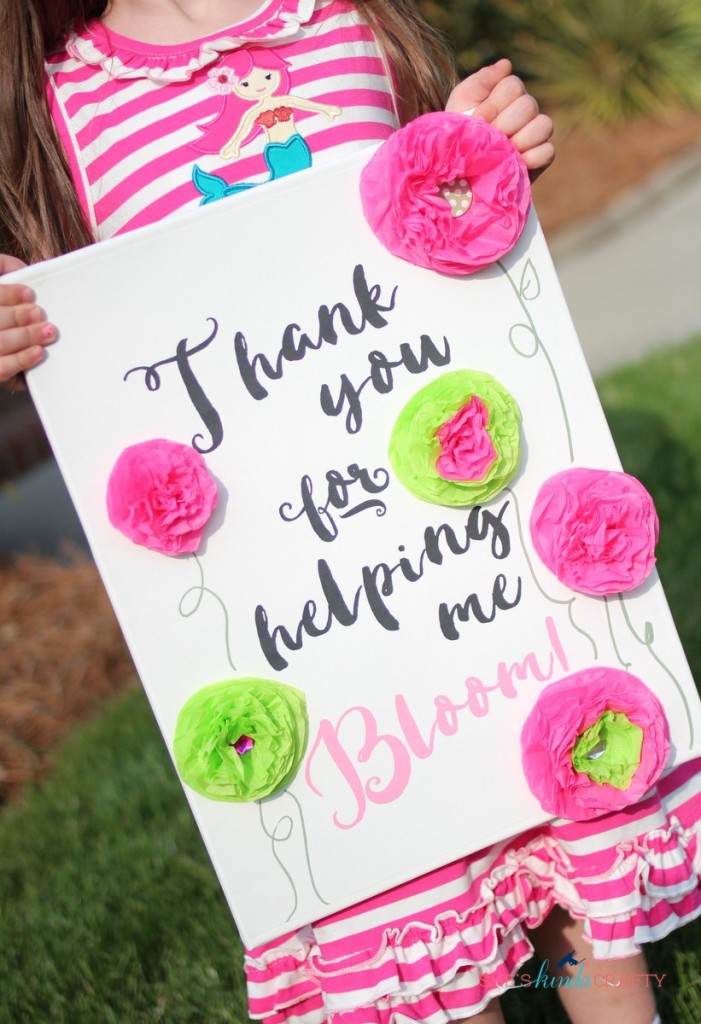 If you are looking for more great (and fast) Teacher Appreciation craft ideas please make sure you check out all the amazing ideas being shared during this round of Craft Lightning!