Have you seen Disney's live action Cinderella yet? It is wonderful. Yes, it's a fairy tale with a happily ever after ending but the road to get there is paved with many emotions (oh so many feels!), including the single best piece of advice a mother can give her daughter: Have courage and be kind. Simple words with deep impact that can be applied to every area of life. These four (well five really) simple, but meaningful, words have been playing over in my mind since we saw that movie and have been a topic of daily discussion in our house so I thought what better than to make a plaque for my daughters' bedroom with them. I hope they love this Cinderella Silhouette Art but I hope they treasure its meaning even more.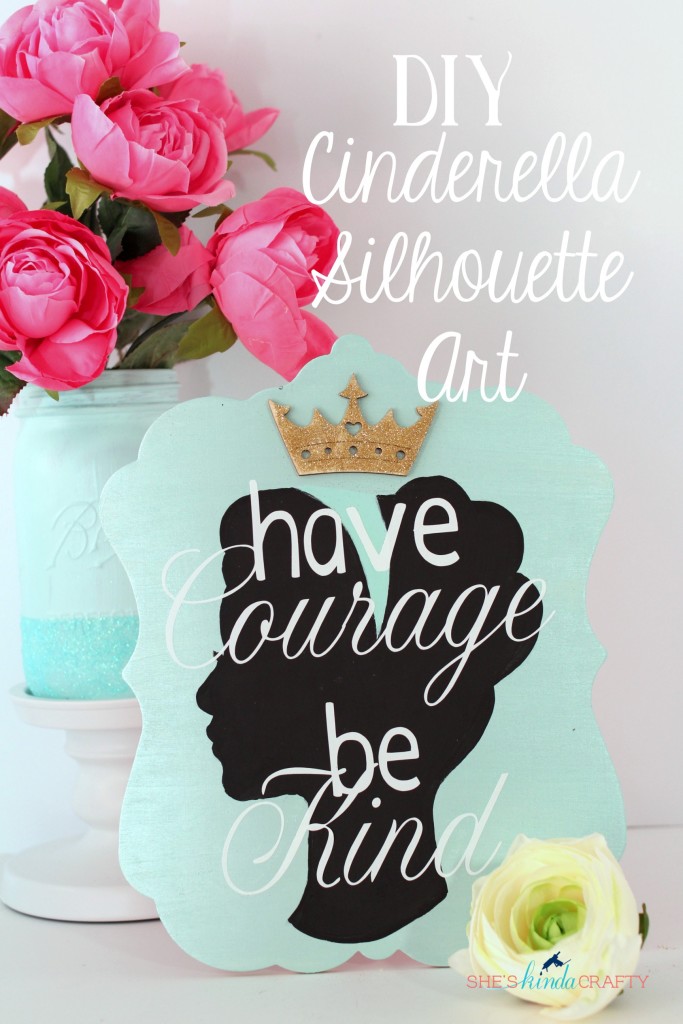 Supplies:
blank wood plaque (I picked this up at Michael's) & wood embelishment
paint & painting supplies (my new paint from the Target craft aisle!)
cutting machine (or you can free hand)
Have Courage, Be Kind silhouette file (designed by me, free for personal use!)
Cinderella Silhouette cutting file
scrap paper
vinyl and transfer tape (I use cheap contact paper)
glue
glitter
pencil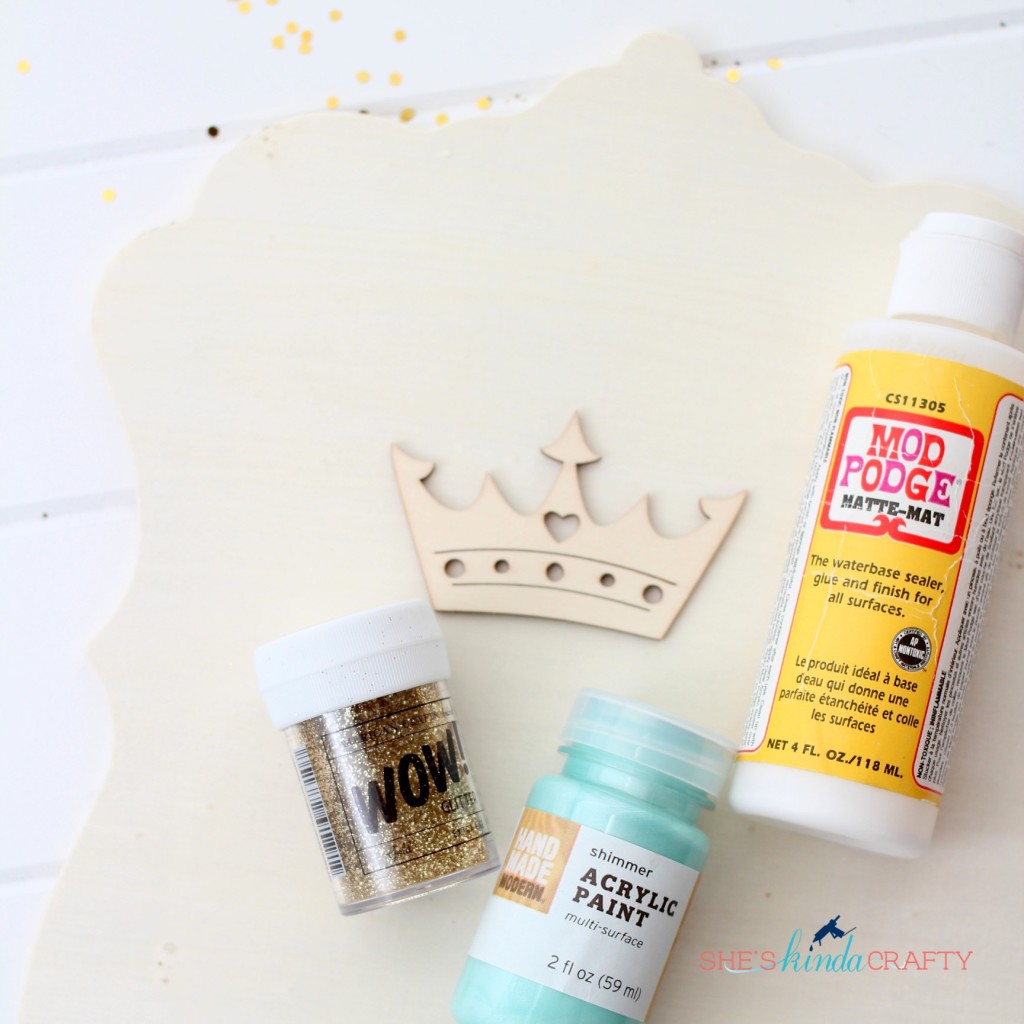 Give your plaque 2-3 good coats of your background paint. Let dry completely. While drying paint and glitter your wood embellishment if you want to add one. Glue to plaque.
Cut out your Cinderella silhouette on a scrap piece of paper. I used Rivka's rendition princess from the Silhouette Design Store.
Use the cut out to trace your silhouette on the plaque in pencil then use black paint to fill the image in.
Cut the Have Courage and Be Kind design on to vinyl (feel free to design your own or free hand in paint/paint pens) and transfer the vinyl onto the plaque. *Make sure your paint is completely dry or the transfer paper will lift up the paint when you go to remove it! (I may speak from experience)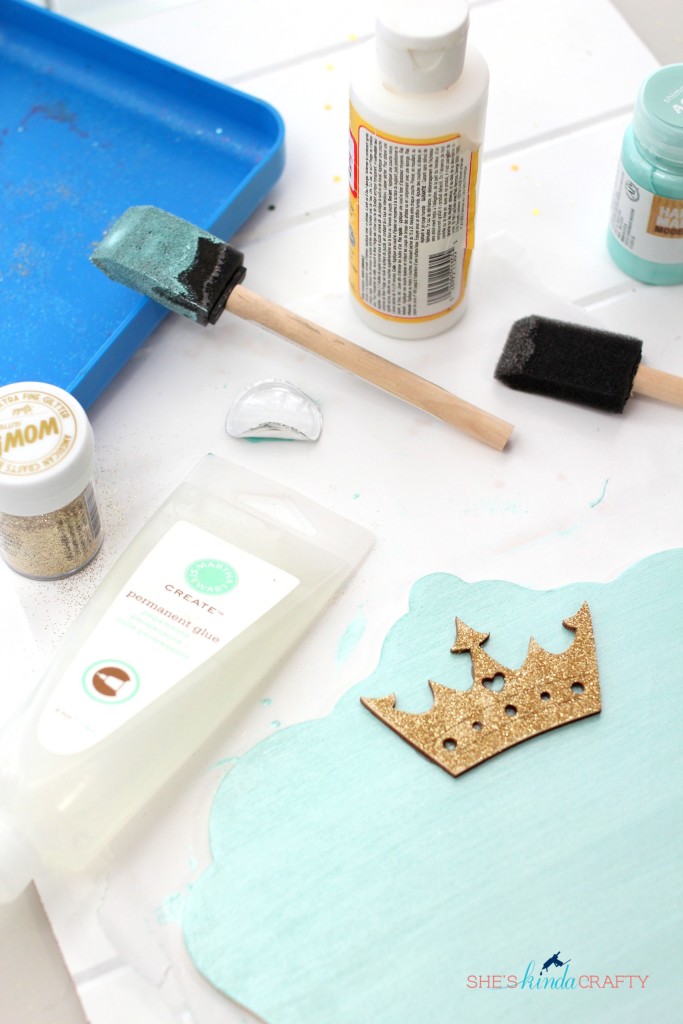 I know that this silhouette is more of the 1950 animated Cinderella but it works nicely and my daughters recognized it immediately.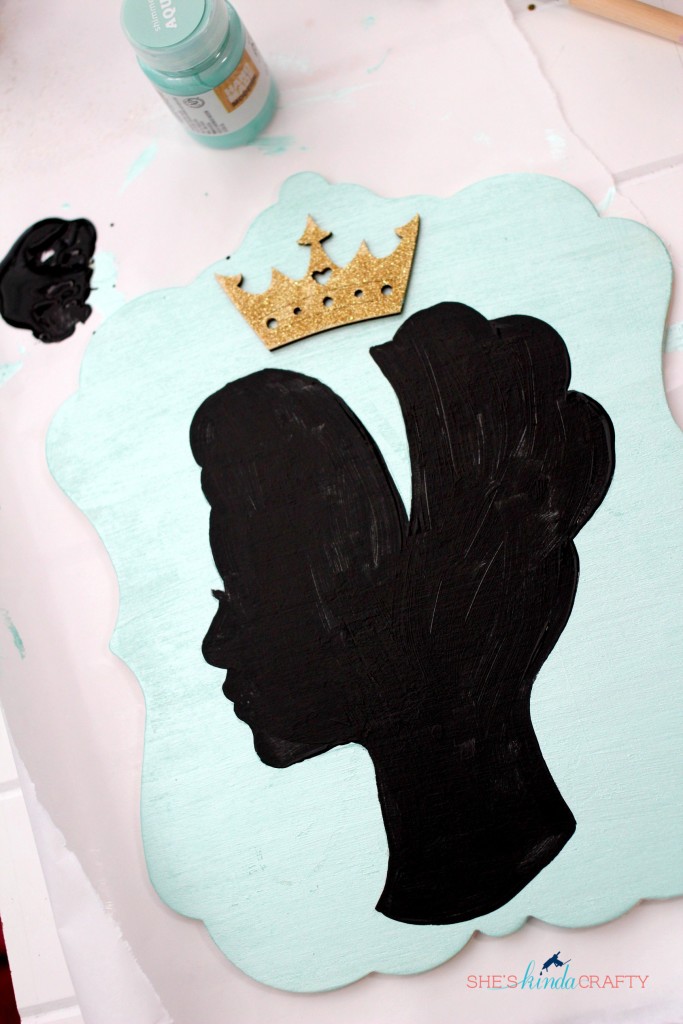 (make sure you give that black silhouette area a second coat)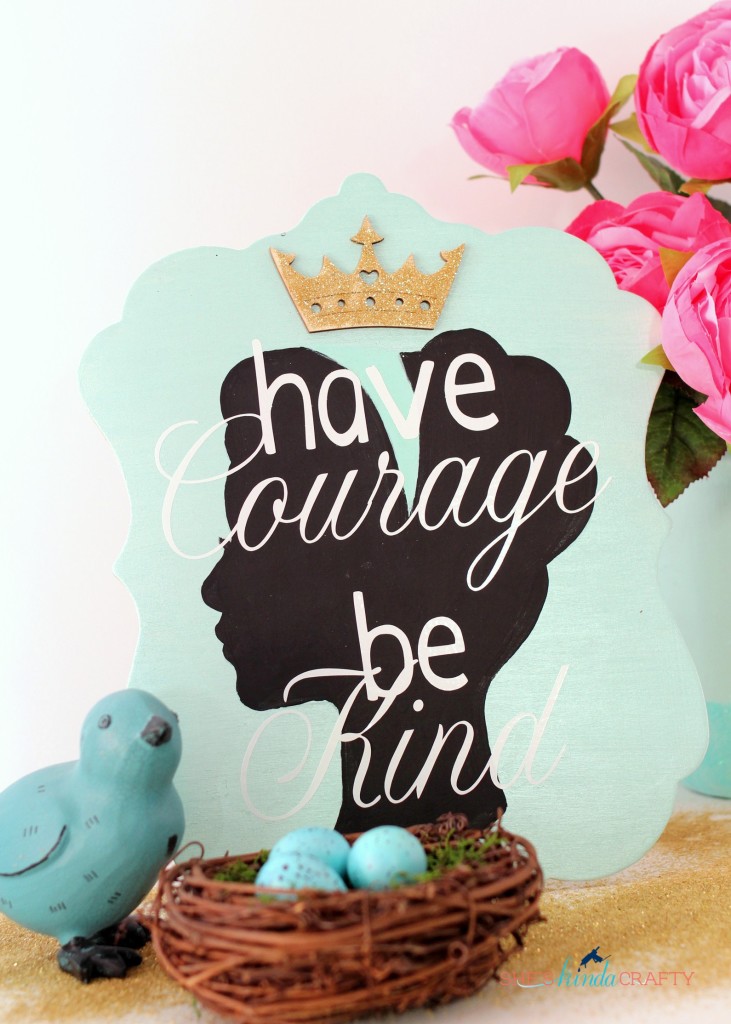 Having this daily visual reminder to have courage and be kind will be a wonderful reminder to start each day for our entire family. I can't wait to hang it up and I look forward to many, many more discussions with my daughters about how to embodied these words.
linked up: Blue i Style