My five year old (gasp! I still can't believe she is five!!) loves lemonade. I mean, LOVES it, can't get enough of it. The only thing she loves more than lemonade is the color pink. Sometimes I wonder if Pinkalicious is her secret guide to life. When it came time to pick a birthday party theme for her 5th birthday she asked me if we could have a Pink Lemonade Party and there was no way I could (or would) say no. I was expecting princesses or a character theme but she was rather insistent on pink lemonade and I couldn't have been more proud. Pink and yellow is one of my favorite color combinations and it was so fun to scout out products and papers to use for her party. More about vendors and products I used below.
As usually, I only got to about 2/3 of the fun things I had planned for the party, but that's ok because everyone at the party, especially the birthday girl, had a wonderful time. Here are some of the precious pink and yellow details from the party. I didn't even get to take out my camera until everyone had arrived so I got the few photos I could and moved onto hosting the party. By the way, have you ever had everyone arrive RIGHT ON TIME for a birthday party before? Yikes!
It all starts with an invitation right?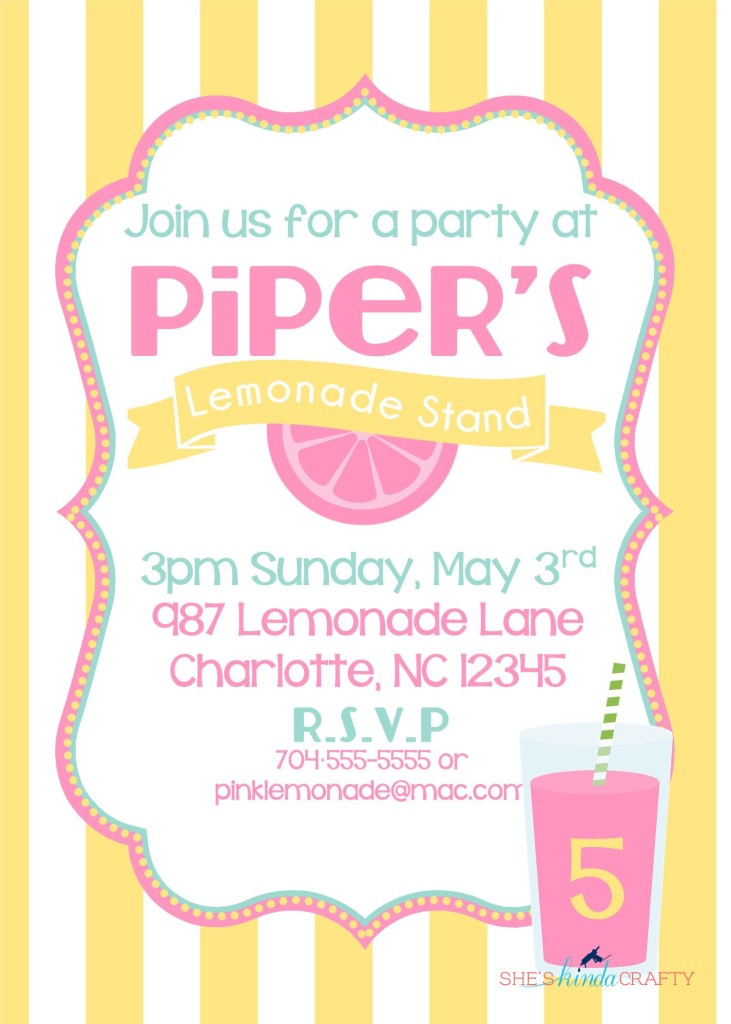 This is the invitation I designed for the party – simple and preppy, just like I like them!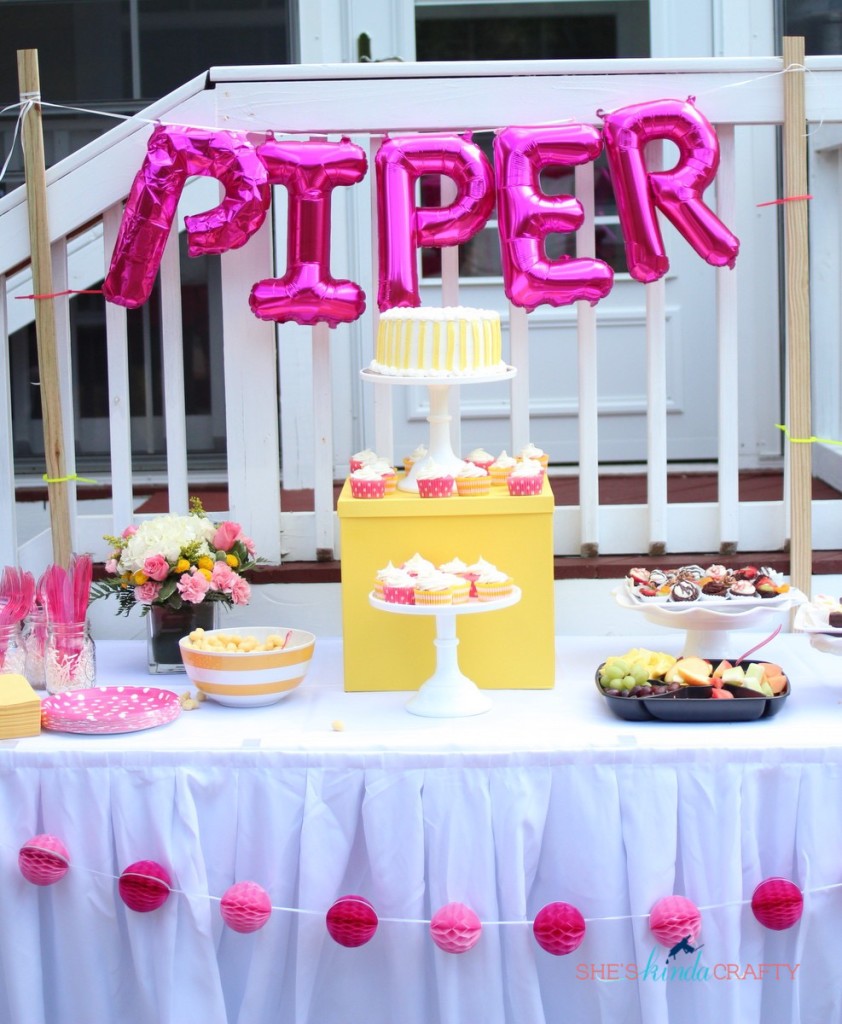 It's all fun and games until your "P" won't stay inflated.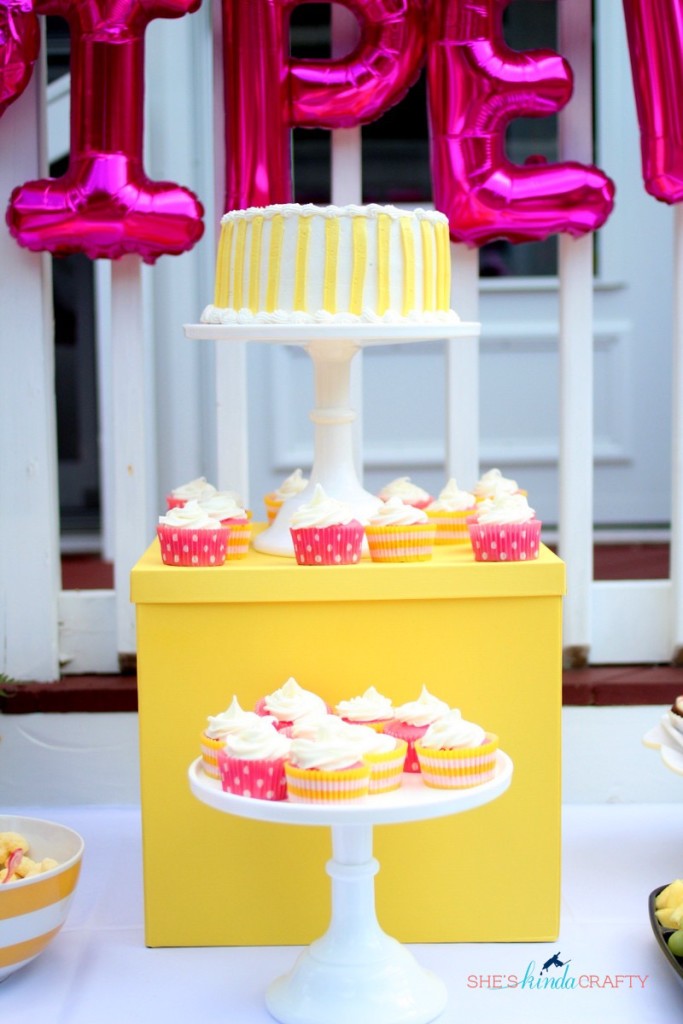 Store bought cake and homemade cupcakes. The yellow box from IKEA helped give my cake plate a boost.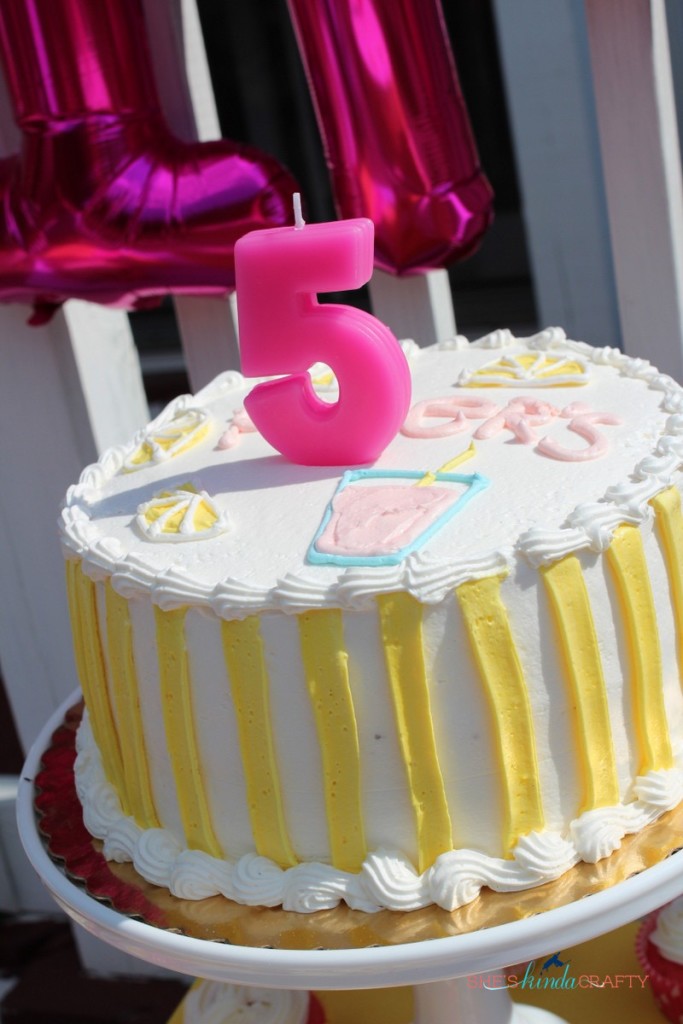 As with every party this lovely cake came from my local Publix. It was a really big hit with everyone asking who made it.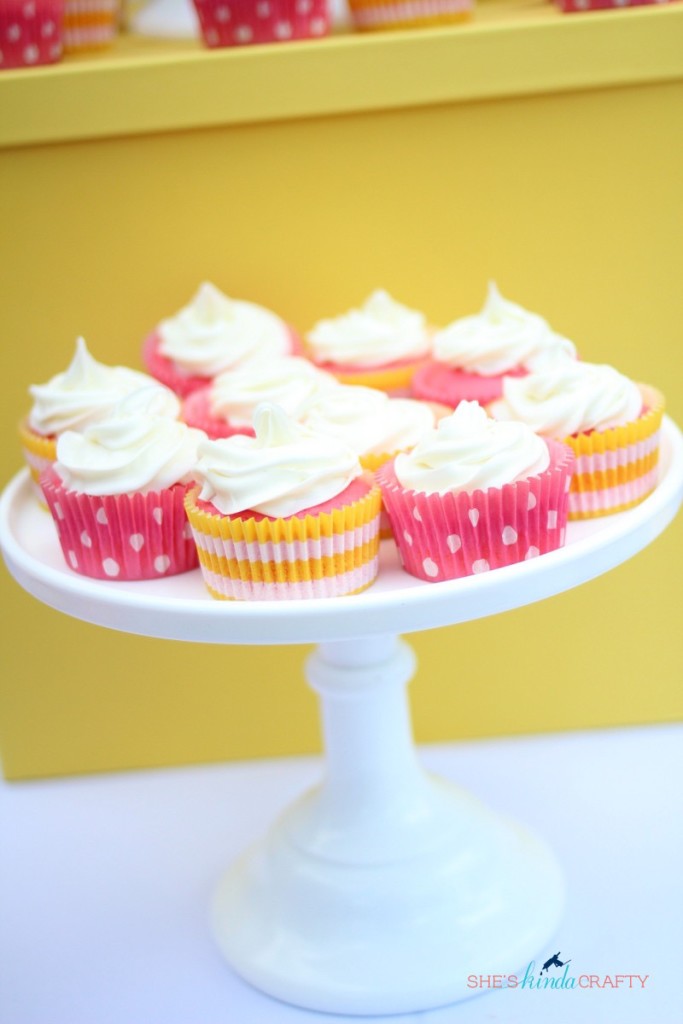 Strawberry cupcakes in the cutest greaseproof liners! Topped with East Frost of course.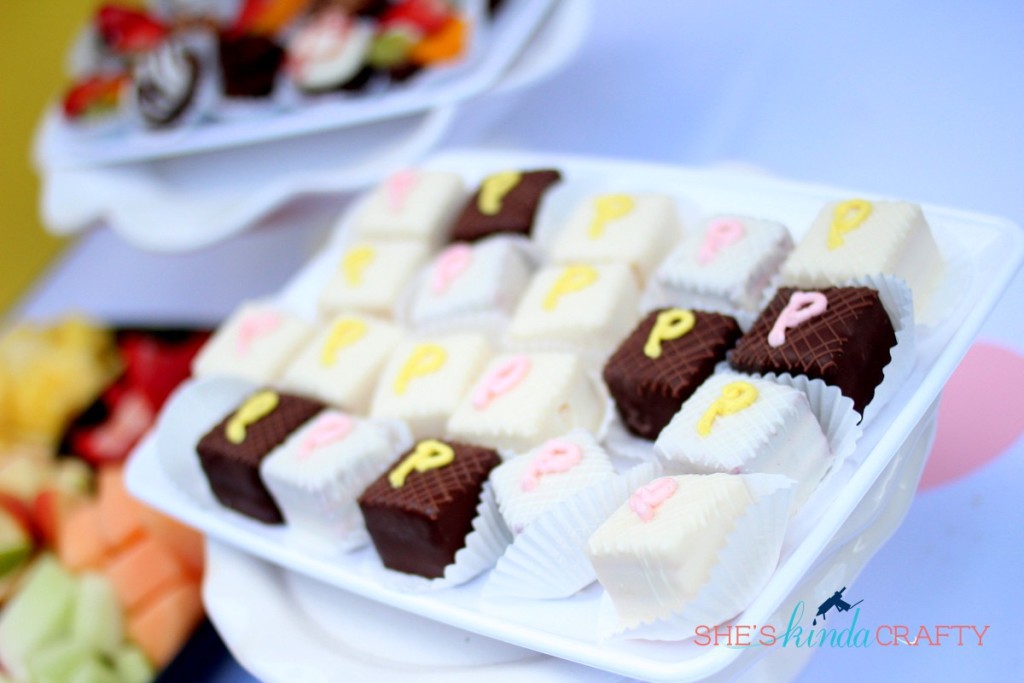 Did you know that Publix also makes petite fours…and they are AMAZING! I love that they added the pink and yellow P's to them!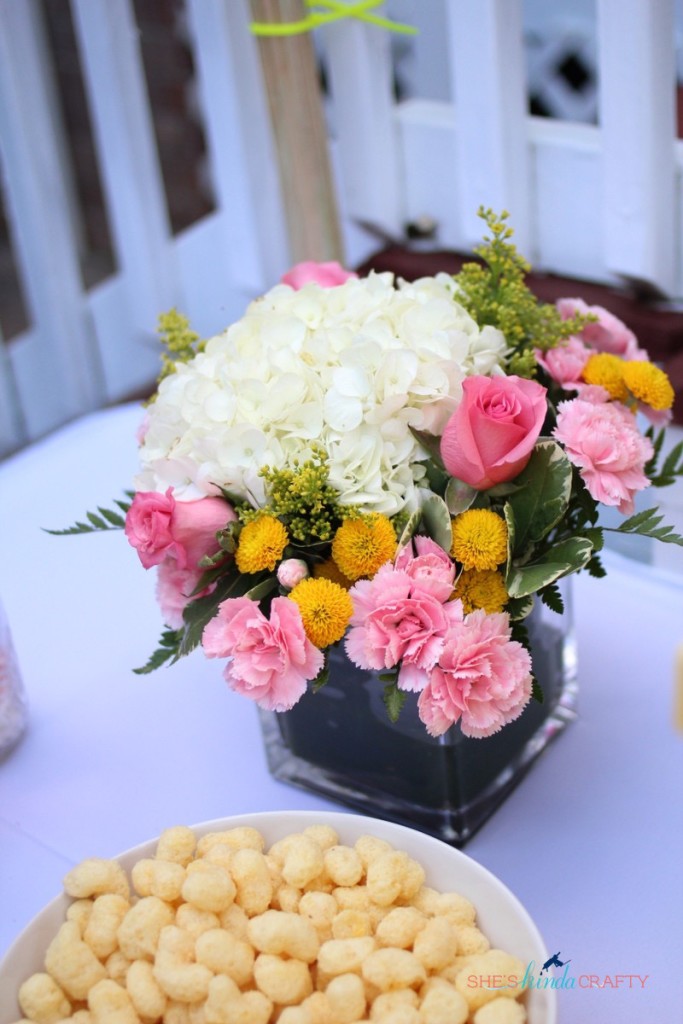 The day before the party we were shopping at Costco and they had this gorgeous floral arrangement in our colors!! I had to buy it because all parties need fresh flowers, right?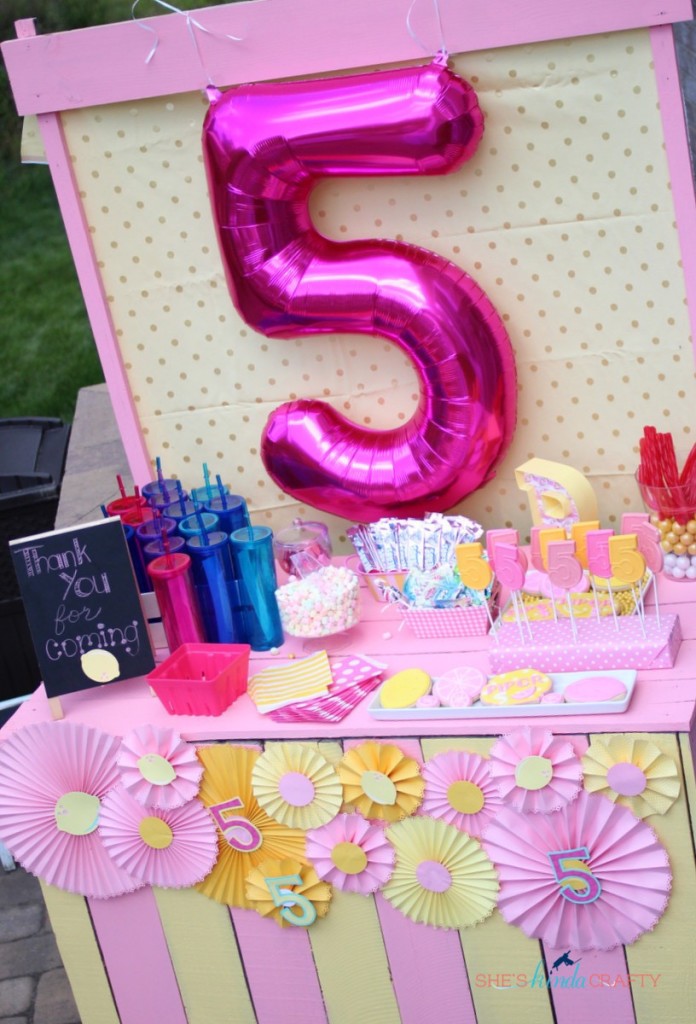 How cute is this lemonade stand?!? It was repaired and repainted from a friend's carnival party. There were many last minute changes to how I originally wanted it to look but Mother Nature has her plans and we can only go with her flow.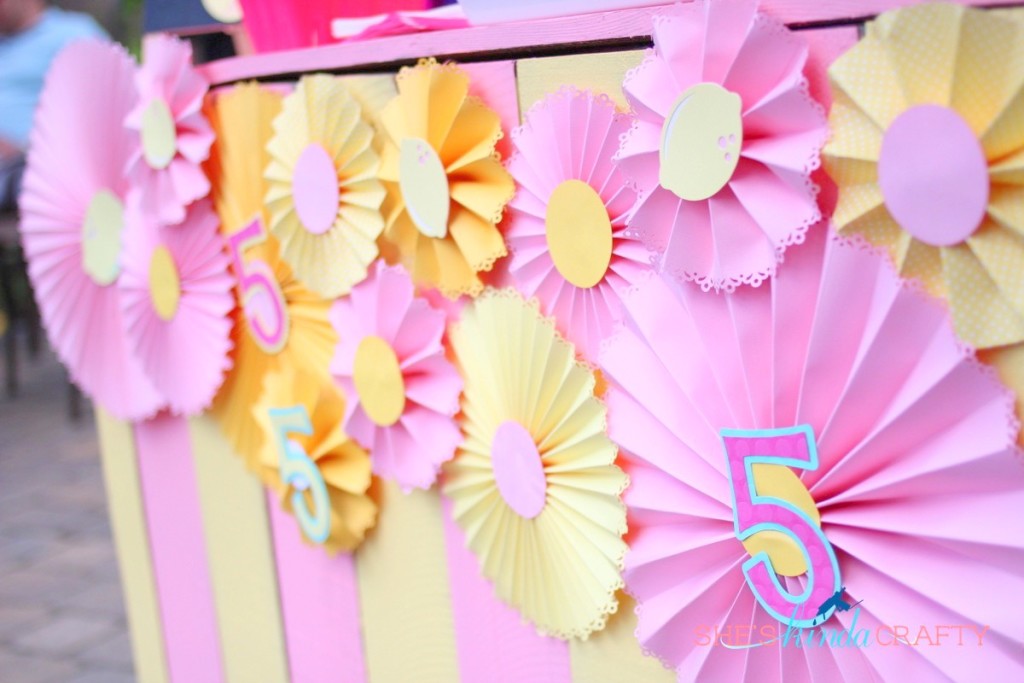 These paper rosettes are a labor of love. LABOR being the key word!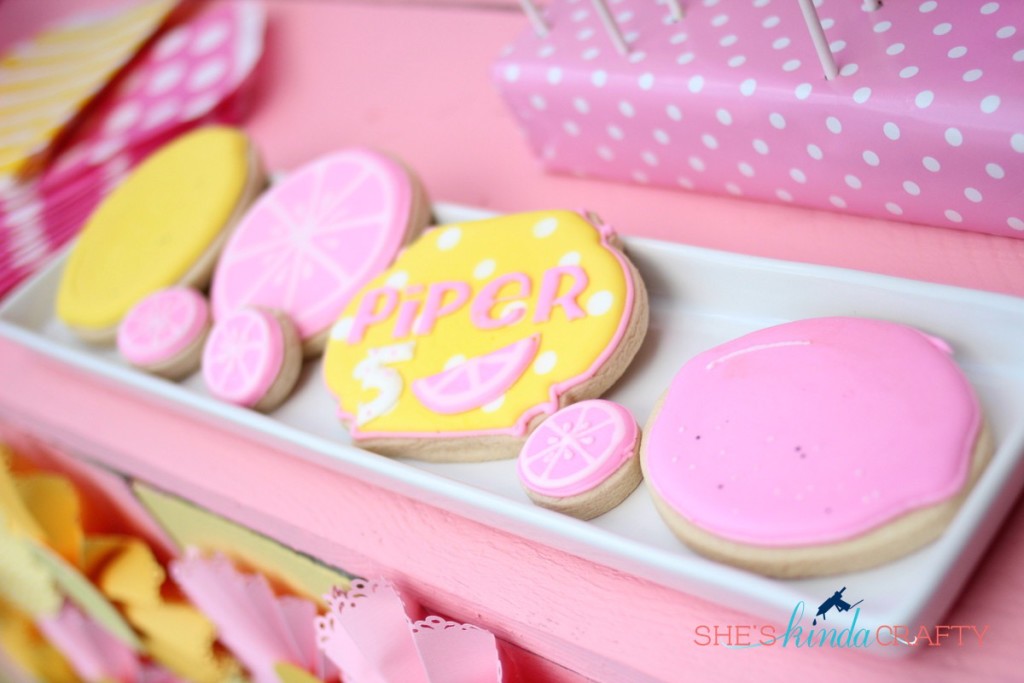 Decorated sugar cookies are my weakness, and these did not disappoint in looks or taste!
Too pretty to eat….if they didn't taste so good.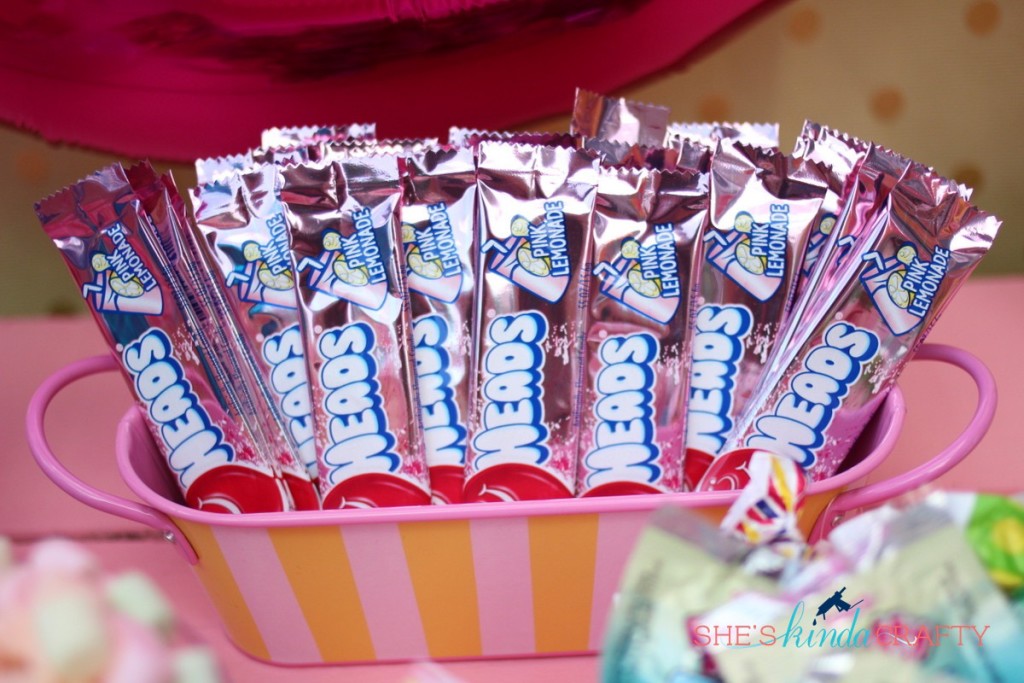 You can pretty much find anything on Amazon so when I saw Pink Lemonade Air Heads (my daughter's favorite candy) I had to click purchase.
I have wanted a reason to purchase on the Heidi Swapp marquee letter kits since the day I first laid eyes on them. This will be added to her bedroom nightstand soon. (I love using party props as keepsakes in my kids' bedroom!)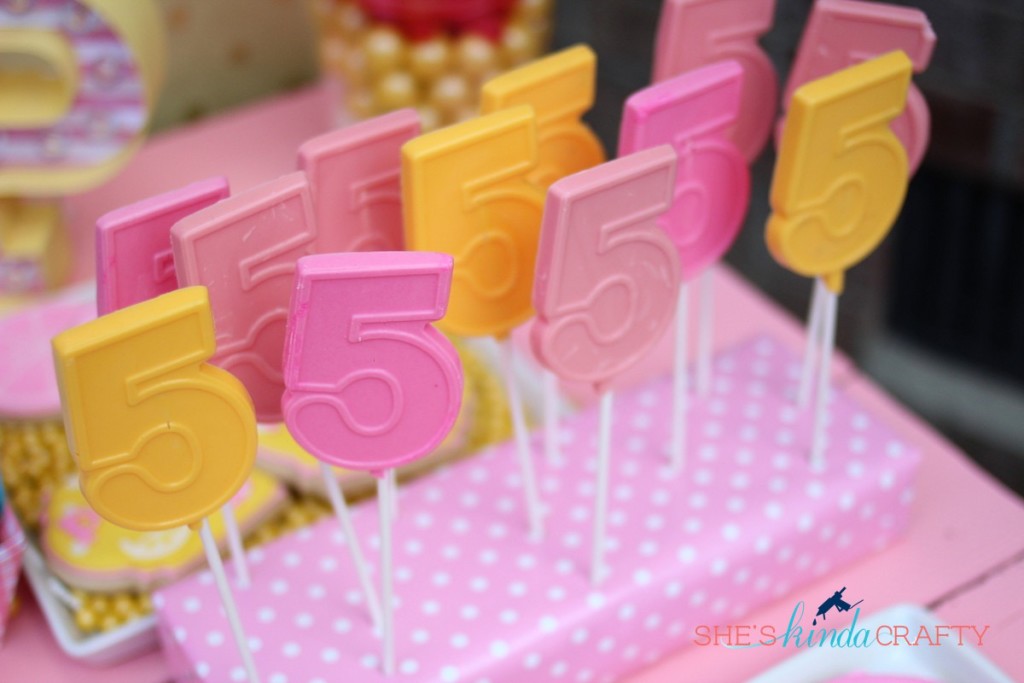 Chocolate lollipops are a must at all of our parties and they are always a hit (and always so easy to make)!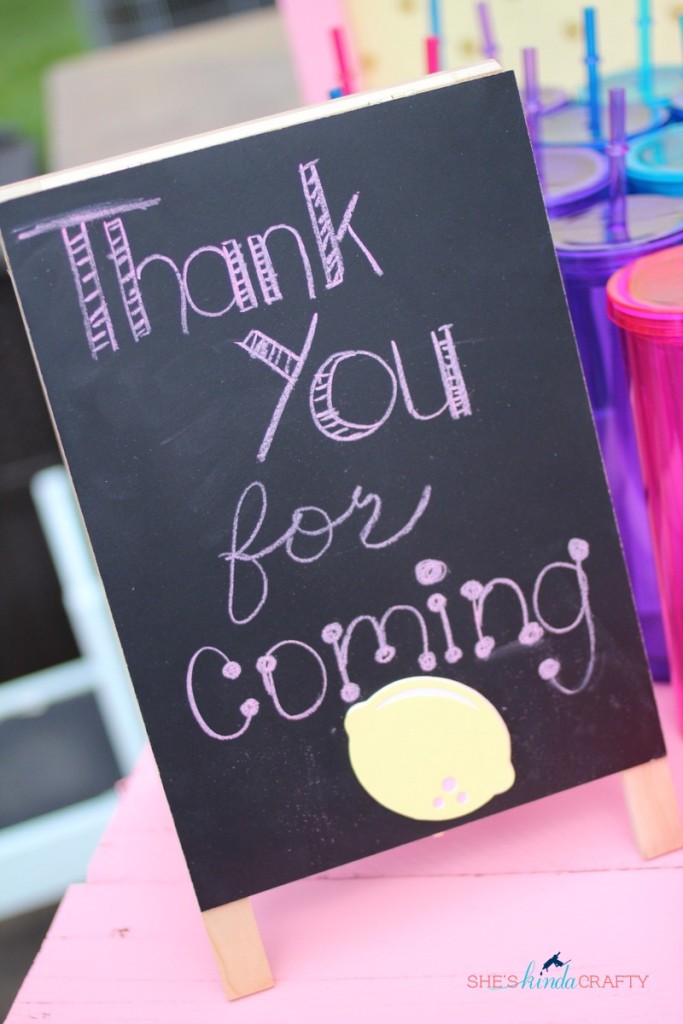 There is a reason I stick to my Silhouette machine for all lettering  but sometimes you just gotta do what's fastest when it's coming down to crunch time.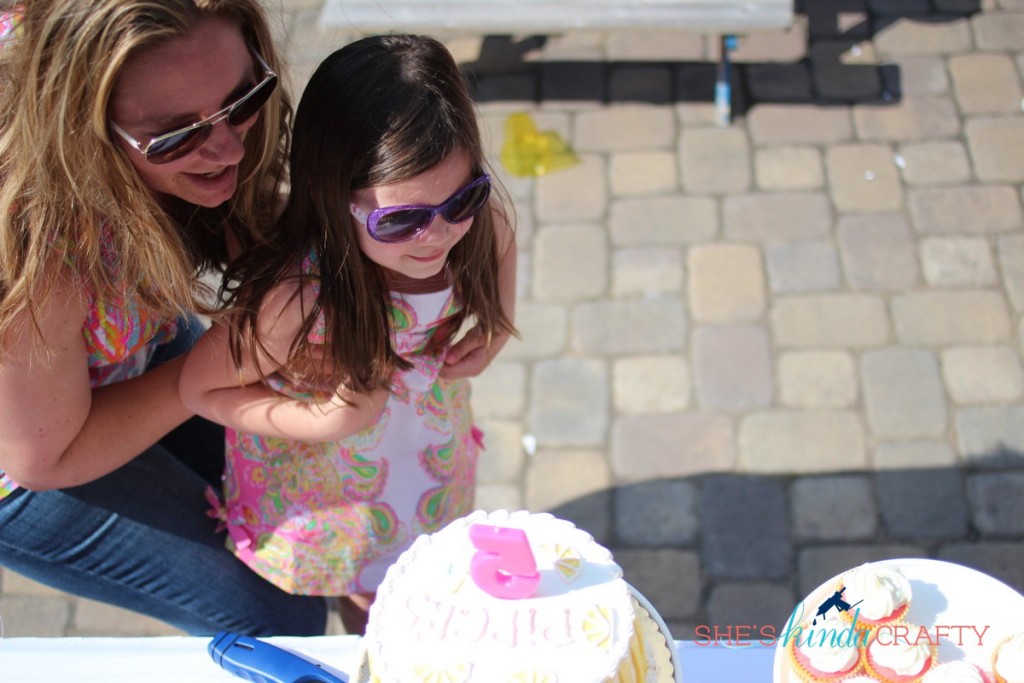 Happy 5th Birthday Piper! I am so happy to be your mom and can't wait to do it all again in 2 years (we only do non-family birthday parties every other year)!
Vendor details:
Cookies: Flourish Sweet Shop
Greaseproof cupcake liner: Sweets & Treats Boutique
Cake, Petite Fours, Decorated Brownie Bites: Publix
Balloons: Northstar Balloons
Invitation, decor, photography: me